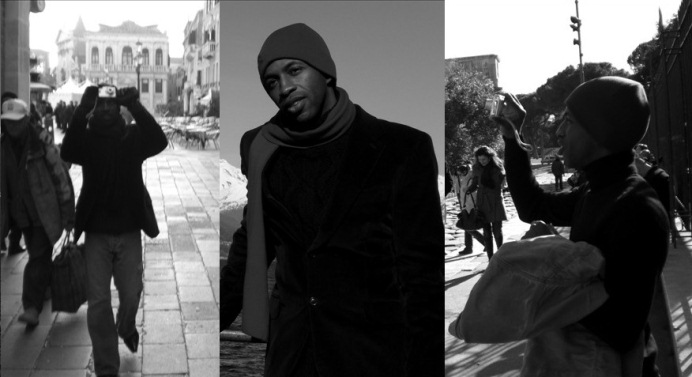 "I want to be somebody who will make a difference; somebody who will make a change." It all begins with a dream and those dreams lay the foundation for you to believe; and if you believe in it with will all of your heart and soul... you will achieve it.
This is the force behind my progression. It is blessing because I know the possibilities; it is a curse because I am more aware of the suffering and inequality amongst our people. It is the mechanism by which I present you with a glimpse into my life. I seek to portray compassion and honesty through my work combined with ultra modern/bold styling. This combination has lead to numerous opportunities and the chance to share my art with some influential members of society; many of whom have become my mentors. This list includes: U.S. Congresswoman Frederica Wilson, Nationally Renowned Superintendent Alberto Carvalho, former personal counsel, advisor and draft speech writer for Dr. Martin Luther King - Clarence B Jones (drafter of the "I Have A Dream" speech), The Geraldine R. Segal Professor of American Social Thought and Professor of History at the University of Pennsylvania and the former chairwoman of the United Sates Commission on Civil Rights - Mary Frances Berry, Former State Representative and member of the Miami Dade Public Schools Board of Education - Dr. Wilber Tee Hollway, Documentarist & Philanthropist - Kimberly Green (Green Family Foundation), Director Spike Lee, World renowned professor of computer science - Dr. Naphtali Rishe, World Renowned professor and physician - Dr. Luis Romero, World renowned researcher, Dean and Professor - Dr. Kalai Mathee, United Nations Educational, Scientific and Cultural Organization-Transatlantic Slave Trade (UNESCO-TST) Director - Sherry DuPree, author/community organizer and social activist - Ms. Ilyasah Shabazz, World Renowned Cambodian Artist - Chanthou Oeur, and veteran theatre director of Theater South Atlanta, GA - Herman Laverne Jones.
Media and Web: The St. Petersburg Times (2011), Creative Loafing Tampa (cltampa.com) (2011), zvents.com (2011), Art Taco (art-taco.blogspot.com) (2011), Miami Herald (2012), NBC Miami (2012), FIU News (2012, 2013, 2014), WLRN Miami/South Florida Public Radio and Television (2013), Miami-Dade Public Schools (Dept. of Social Sciences) Newsletter (2013), WorldRedeye.com - Visual Celebrity Life Style Journal (2013, 2014), The Lake City Reporter (2014, 2015), African Network Television (2015).
Achievements: Artist and affiliate of UNESCO-TST (2013-Present), featured artist and guest speaker for the district 24 US Congressional Art Show, Miami FL (2013, 2014, 2015), headline artist for Florida International University's Annual MLK Celebration (2013, 2014, 2015, 2016), featured artist of Miami-Dade Public schools (2013-present), headline artist for the inaugural Mammography Art Initiative (aided in launching program, bringing assistance to lower income women across the Miami-metropolitan area), Miami, FL (2013, 2014), featured artist for Black History Month / African American history and culture - Florida International University and Miami Dade Public Schools Board of Education (2013), featured artist for Black History Month - African American History Task Force (Florida)(2013), featured artist and guest speaker for 4th annual district 1 arts show, Miami FL (2014), Role Model and Mentor for the nationally recognized 5,000 Role Models of Excellence (2014-present), featured artist - Pink It Up! Tampa, FL ( 2012-present); Spokesperson and Mentor for Hands of Change, Lake City, FL (2104-present), Chair of Youth Community Activities - Gateway Art Gallery, Lake City, FL (Jan. 2015 - present).

BIO
NEWS
POETRY
CONTACT
CURRICULUM VITAE
PORTFOLIO
EARLY WORK
COMMISSIONS
MASTER SKETCH STUDIES
CERAMIC SCULPTURE
THE EVOLUTION OF PEDRO JERMAINE
MAMMOGRAPHY ART INITIATIVE